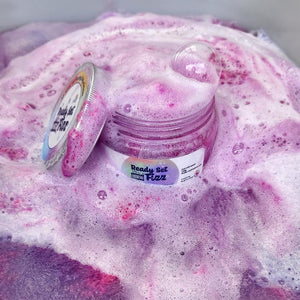 Perfect for icecream fizzy play! 
Inclusion: 1 x 140g jar of Colour Changing Ready Set Fizz
Colour changing fizz, changes from pink, to purple, then blue when used with small amounts of water. Load up your icecream cones and use a dropper to activate the magic.  A tiny bit goes a long way.
Handmade using food grade ingredients.  The colours are plant based food grade, which don't stain little hands during play.
Tip!  Add some eco dishwashing detergent during play for extra foam and bubble.